Episode 15: Candid
This is my long awaited Tiara episodes - lots of big revelations and an action packed episode!
The episode started with a dream of Riannon about Arawn's past and the girl that I still don't know her name. It's a farewell memory. The girl is stopping Arawn from leaving as something bad is about to happen but Arawn is determined to go. It's a very sweet memory, Arawn hugging the young girl and asking her to protect everyone, to protect Pwyll.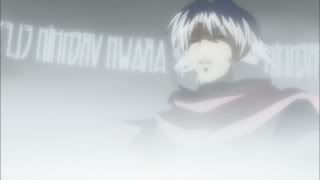 Grant me the ultimate whiteness.
Grant me the speckless whiteness.
Grant me the perfect white, the perfect world.
The power of cleansing,
The power to purify the world.
The power of truth, the power of the heavens, the light of divine retribution!
Descend! Candid!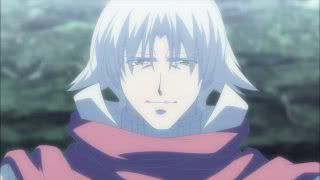 A bright light descended towards them, giving an end to the Necroms. All are in awe and shock but Ogam warned that this could almost cost Arawn's life. Arawn looked white and glowy and he said that this is how he looks like when he was still a young, mindless sheep. Indeed, Arawn is weakend and suddenly, Arthur's childhood memories returned!
It was Arawn who killed Arthur's father! It seems that before, Arawn is not as good as he is before. In fact, he is the exact opposite! Upon killing Arthur's father, Arawn, one of the white spirits, challenged the young Arthur to do a revenge anytime that he wants. So it turns out, it's actually Arawn who planted the seed of vengeance in Arthur's heart.
Arawn: Well done, you have avenged your father.
Arthur: Arawn...what have I....
*Arawn fell*
Arthur: Arawn! How...?Why did I....?
Arawn: It's okay. Mankind...has enough reasons....to hate me...But Riannon...
Arthur: Riannon?
*Riannon also fell and fainted*
Arthur: Riannon! I...even my own sister...
Arawn: Don't worry. She merely fainted. She has done well. Worthy of praises. You too...have done well...worthy of praises...
Arthur: You don't have to speak anymore. Your blood...your life is seeping away....
Arawn: I believe in you... Arthur
----> THIS IS THEIR SWEETEST LINE EXCHANGE EVEEERRRRRRR!!!
*Arawn fell while still saying words...*
Arthur: I...what have I done...Aaaaaah!
Meanwhile, Gaius got hold of the news of Arawn's injury and ordered the attack. Arawn is not dead, just injured and has returned to Avalon. Arthur ran away because of what he did.
As I have said, this is the best Tiara episode I ever watched! Arthur and Arawn moments are so sweeeeeeeeeeett! I really enjoyed seeing them together!!!!! I want mooorrreeeee!!
And oh, full episode summary at
reychop's blog
. Thanks, as usual to reychop!