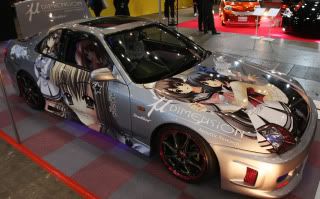 Have a car? Are you an otaku? Wanna see your favorite moe character on your car? Then I guess, you can transform your ordinary car to an Itasha!

So what's an itasha?

Itasha

(

痛車,

いたしゃ

)

describes a car that has been plastered with anime stickers and other form of decoration. The etymology of the word comes from the word

itai

(痛い, pain) and

sha

(車, car). The

itai

, which means painful can be interpreted as "painfully embarrassing" or "painful for the wallet" due to the high costs involved. The term is also a pun for Italian cars (

イタリア車),

truncated in Japanese slang as Itasha (イタ車).

The boom of itasha can be attributed the proliferation of color stickers, a cheaper decoration that began spreading about two years ago, according to Sabugoro, an itasha owner. "Before then, if you wanted to decorate your cars in colors, you'd have to paint them using an air brush, which is expensive," Sabugoro said. The increasing quality of home-use color printers, especially using ink with water-resistant qualities, may be a factor behind the resurgence of itasha, he said.


Here are some pictures of itasha: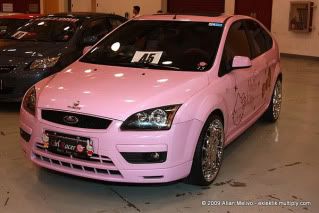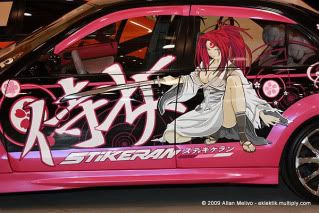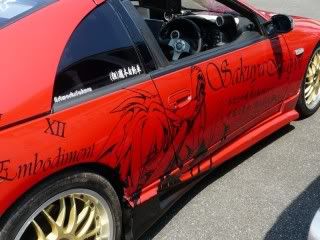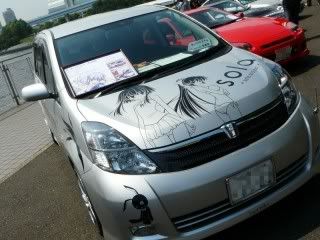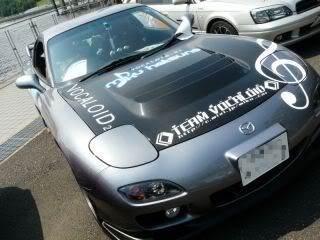 Similar motorcycles and bicycles are called
itansha
(痛単車?) and
itachari
(痛チャリ?), respectively.
How I wish I can customize my car and make an itasha. Hahaha. But when I will choose what character to place...i simply cannot decide! I have lots of anime to place and I think that would really cost me a big fortune! With my current salary monthly, an itasha is just a dream for me right now. Plus, the car still belongs to my father..he bought for me! He might kill me when he will see the car having lots of anime characters. Hahahaha.
Sources:
http://en.wikipedia.org/wiki/Itasha
http://search.japantimes.co.jp/cgi-bin/nn20080529f1.html