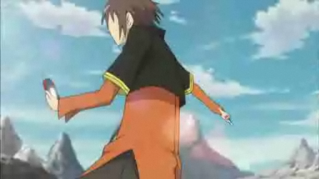 I continue with Summer animes with a new show that I am gonna be serving as parfait, Element Hunters.


And now for the plot:
The first element that they captured? It's Nitrogen (N) with Atomic number 7.

As for the weapons, they are using the elebile. What is the elebile?

After an element is captured by the Elebile, it's transferred to a slide and then stored. The Elebile also contains the information regarding the elements. It's pretty much similar to the pokedex. The elebile can also detect the amount of fifth element present in the QEX. What is this fifth element, I really don't know.
I know there are a lot of inconsistencies in the story but I was really interested in watching this one. Now I wonder why I haven't thought of this plot when we are asked to do a project when I was still in high school.