Sasuke vs. Orochimaru!
A snake that slithers on the ground can only dream of flying through the air. You want it so badly that you went after the fledgling in the nest, but you became targeted as the prey instead. By the eyes of the hawk soaring high above the sky.
-Sasuke

This is a very special Naruto episode for me because it is very Sasuke-centric!!!! For a long time, I have been itching for more Sasuke in the anime and finally, here it is! Yuukimaru arc is done and its finally time to go back to the manga. It's actually good that the manga is also back with Sasuke so I am having a good time watching the anime and reading the manga at the same time. It's like I can really relate the two forms of Naruto media together and fully appreaciate the story.
Anyway, here are some notable parts in the whole episode: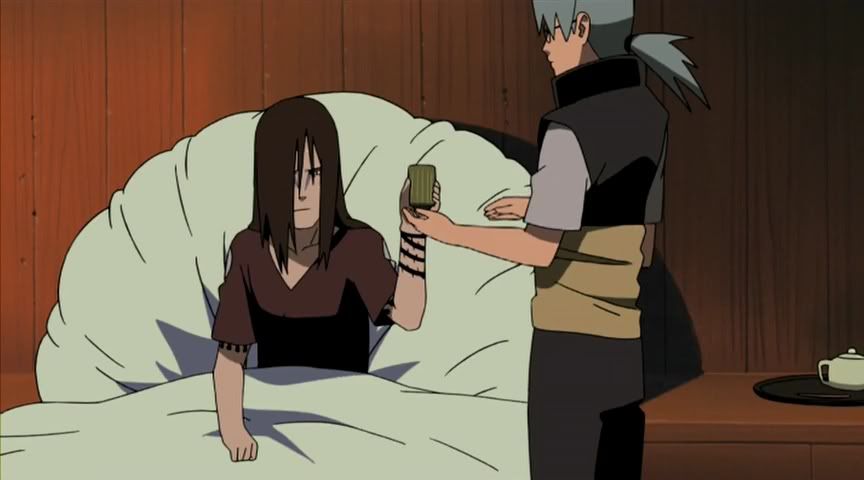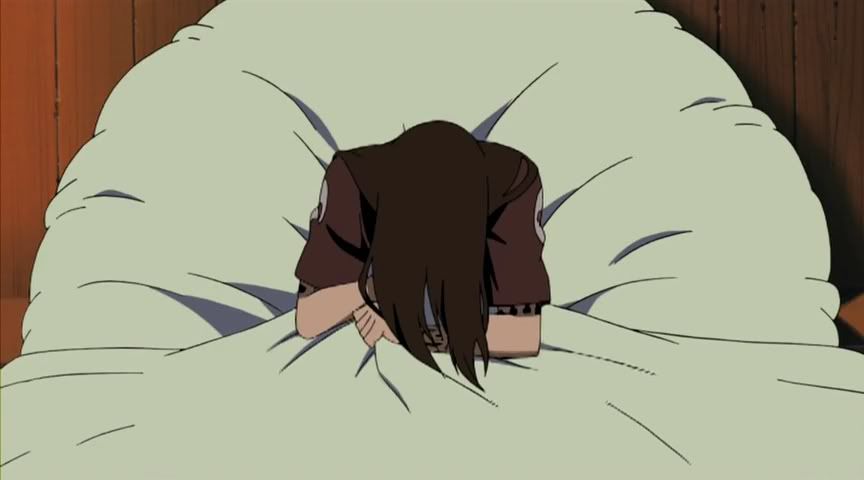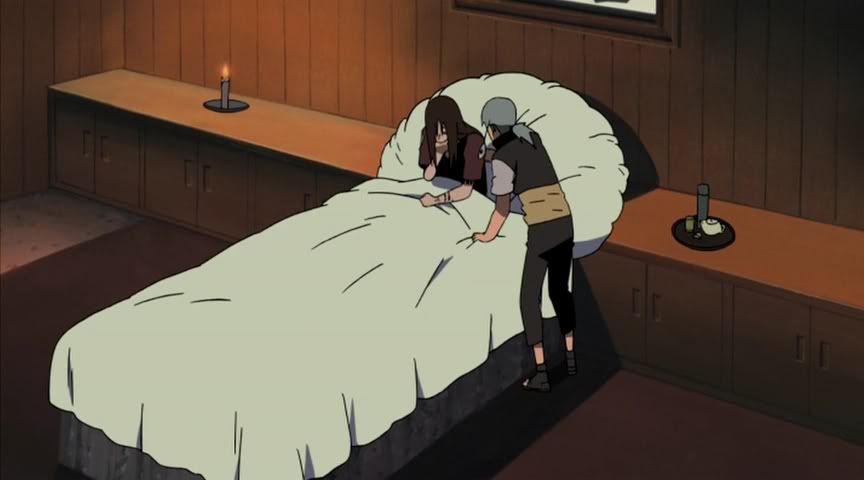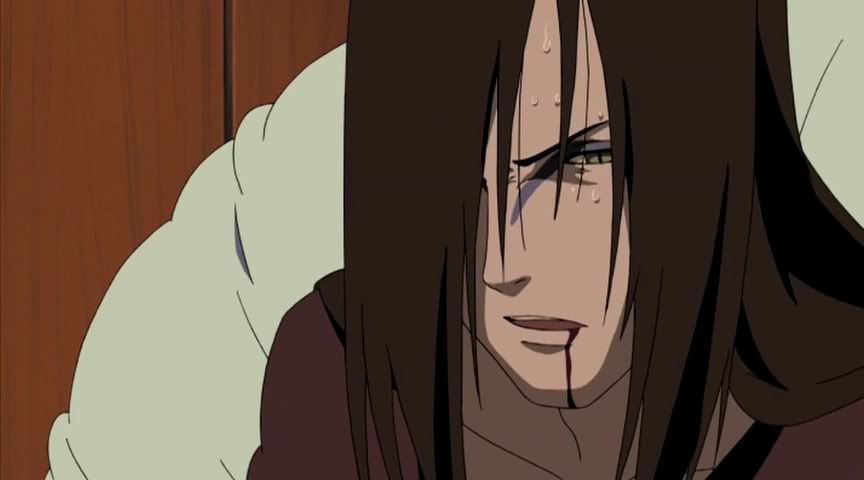 Orochimaru is soooooo weak that he is only surviving because of the medicines Kabuto gave to him. He is so desperate to have Sasuke's body for him.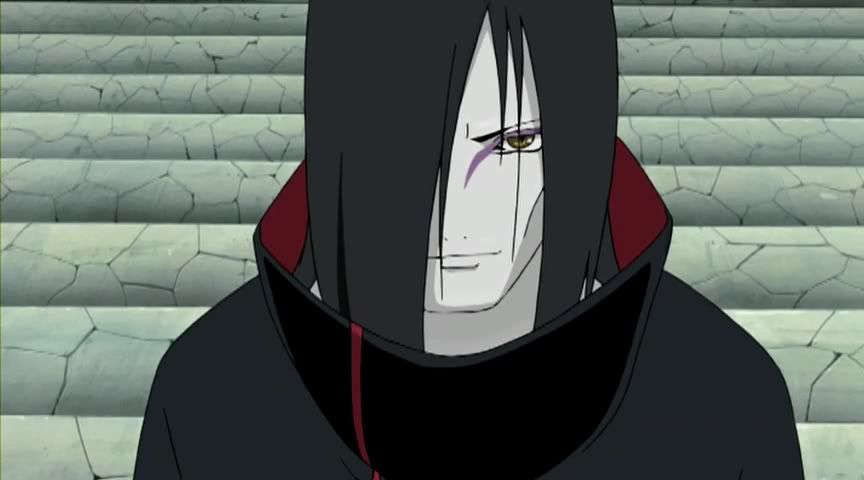 Orochimaru's look when he was still an Akatsuki member.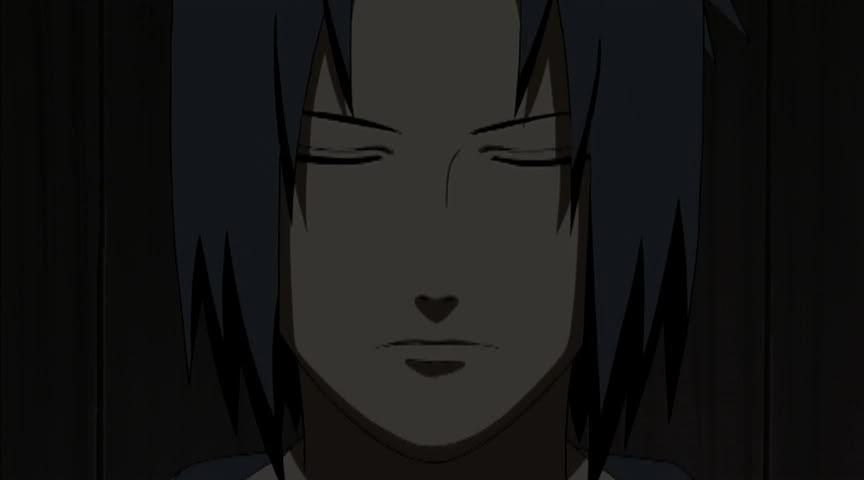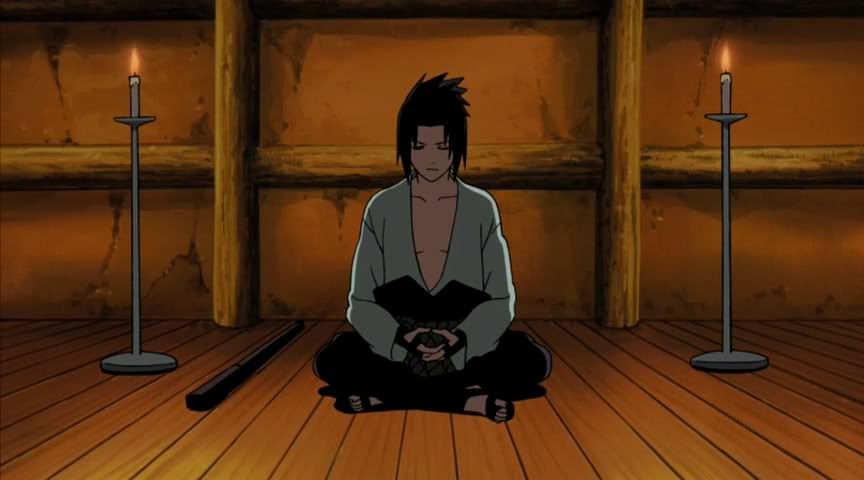 Sasuke's back!!!!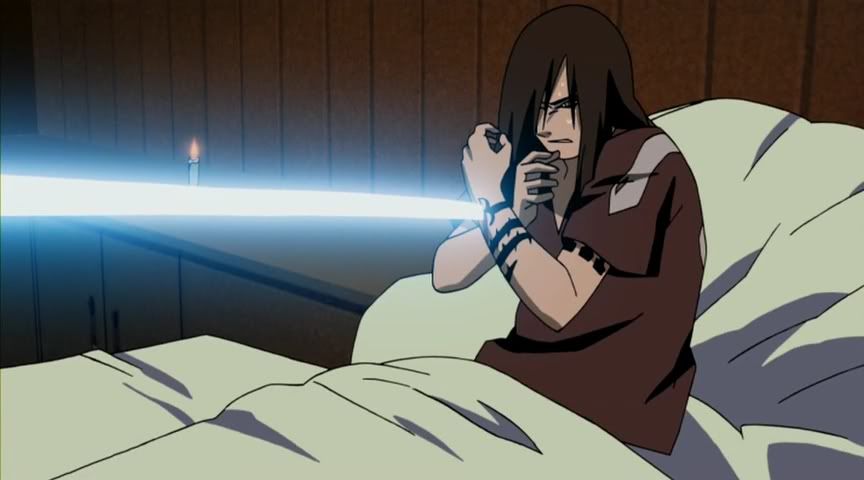 Sasuke attacking Orochimaru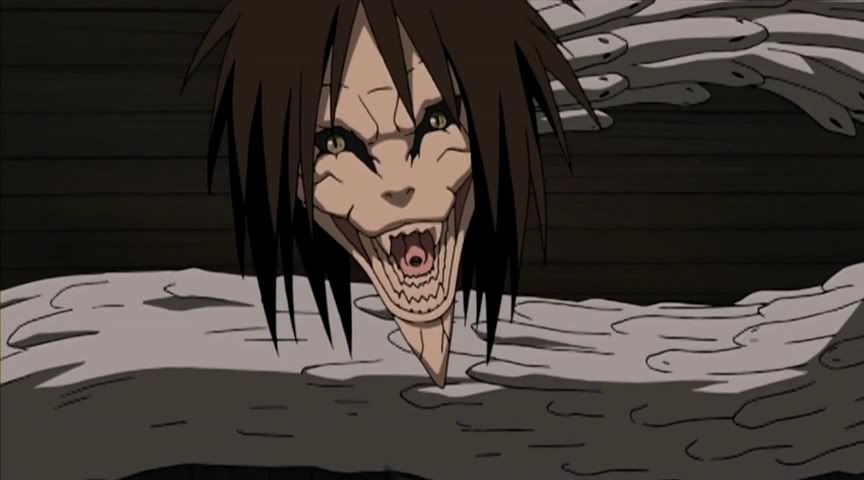 Orochimaru's true/real form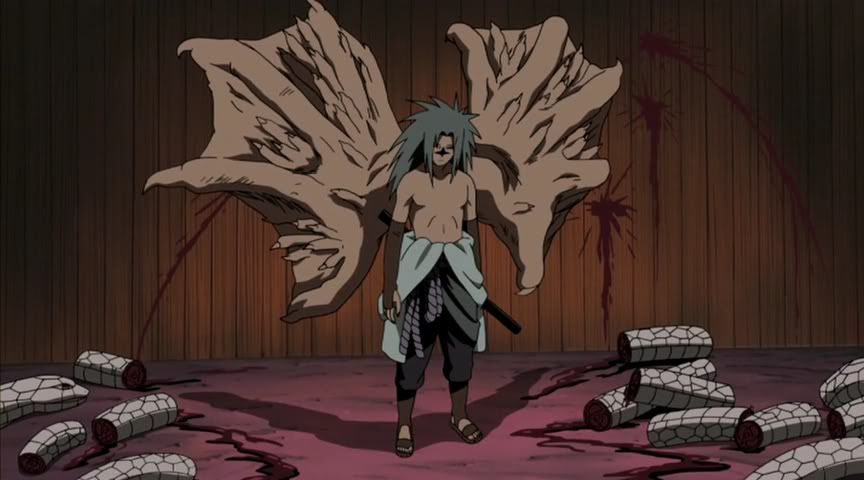 Sasuke's true form (using Orochimaru's curse)
Next episode would be more Sasuke-Orochimaru fight! My gosh, I am getting so so excited! I have read this in the manga and I am excited to see the anime version! ;)