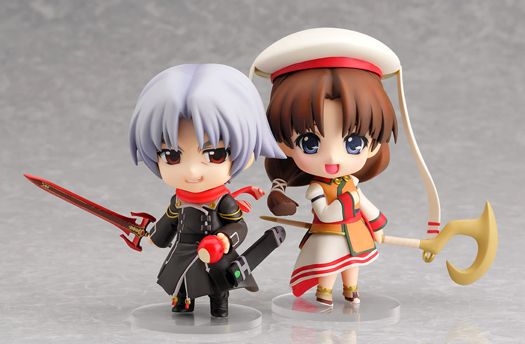 Good Smile Company has announced Tears to Tiara characters Riannon and Arawn will have Nendoroids made -- Riannon is already up for pre-order in your neighborhood online hobby toy stores -- I think we'll be looking forward to more Nendoroids of Tears to Tiara characters in the future *hopes for an Octavia*.
Also, there is a rumor that K-On's Akiyama Mio has a figure in the works.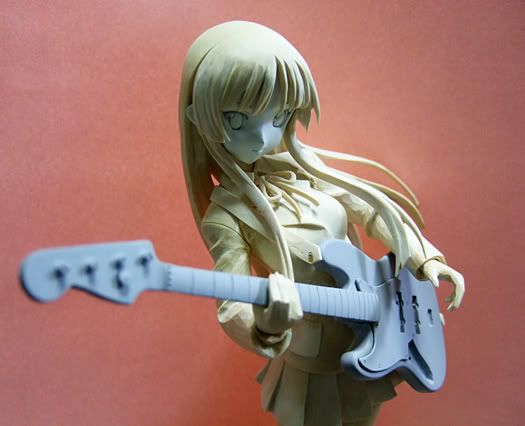 I saw the above picture from
ELTWorld
where ELTboy wrote:
A 1/8 scale figure of Akiyama Mio from the wildly popular anime series K-On! is currently in the works. This picture of an unpainted prototype figure of Mio emerged on 2chan board today, on the same day that the official blog announced that they are currently supervising the sculpting of the 1/8 scale figures of the K-On! girls.
I'm torn from joy and sadness with this news. Happy because finally there are K-On! figures that are coming out, and seeing this leaked photo -- official or not, it seems that the upcoming figures are promising enough in quality. I'm sad though because it doesn't seem that my bank would ever find peace since it seems I'm going to have to pursue this collection after collecting all the pretty Saber Lily figures -- which I will blog about one of these days.
I'm betting that the figure makes would be among Alter, Good Smile Company, Kotobukiya and Max Factory -- since most of the figures that are of this caliber come from the mentioned manufacturers.
I shall keep you posted if there is any more news coming up.