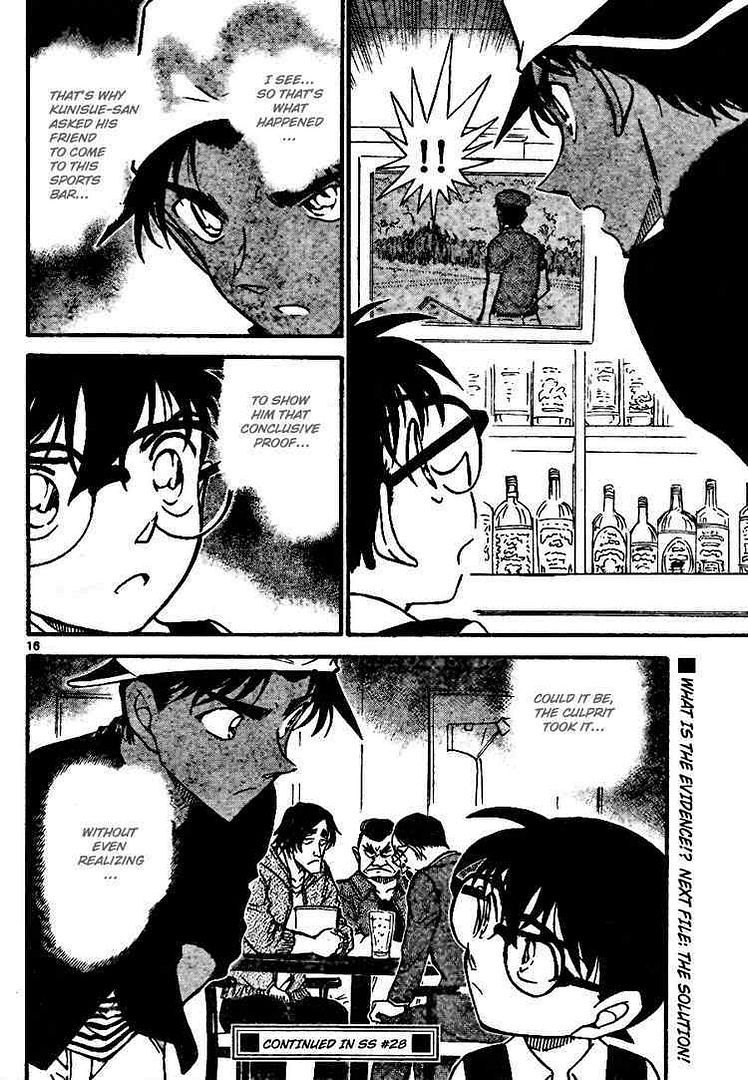 Chapter 694: The Greatest Game
To show him that conclusive proof, could it be that the culprit took it without even realizing....
What is the evidence???
Continuing from Chapter 693, Shinichi and Heiji were able to narrow down three people as their suspects for the crime. These 3 people didn't participated in the celebration that took place at around 8:00pm. The suspects are: Satsuma Kazuo who went to watch sumo wrestling, Harufuji Kengo who went to watch beach volleyball and Kyuuma Takuya who wanted to watch soccer. Satsuma arrived a little after 8 so he didn't saw the fireworks celebration. Harufuji was irritated with the noise of the celebration so he stepped out out for a while, same goes Kyuuma who stepped out for a while to let the celebration finish. Takai-keiji also discovered that there are lots of things in the back pocket of the vicitm, Kunisue-san. His wallet and cellphone and cigarettes are all inside one pocket.
Based from all of these simple clues, our great detectives are able to deduct who is the culprit and are just searching for proofs of his crime. They were also able to see through the course of events and they would be willing to explain next chapter.
And as for me? As usual, my very simple mind is unable to comprehend whatever it is that they are thinking so I'd better suit myself with the next chapter which I hope will be scanslated real soon!