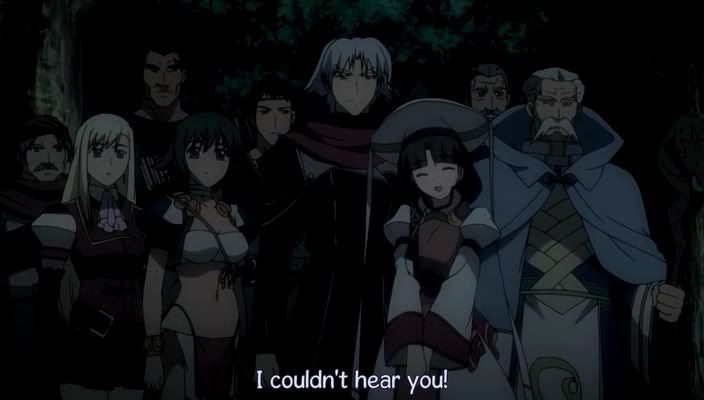 Episode 12: The Threat of the Empire
I fully agree with reychop.exe that this episode is the calm before the storm.


Riannon is such a pure girl. Even though she is being captured by Gaius, she was still able to help people who are in need. She cooked the food and even cured an injured enemy.
Oh well, this is one of the Tiara episodes where there's little action and more talking. It's a little boring but I guess there's character development and some other informations were revealed like the connection of Riannon and Arawn's hearts. It's amazing that Arawn and Riannon can talk with each other even if they are miles and miles apart from one another.
And I look forward to Taliesin's role in the story. Not only does he look cute, but he seems to be suuuupperrrrr strong!
Next episode, finally more action and Taliesin vs Arthur? Wow...exciting!
And of course, full episode summary is available at
http://tearstotiara.blogspot.com/2009/06/episode-12-threat-of-empire.html
As usual, thanks to reychop.exe for the summaries!