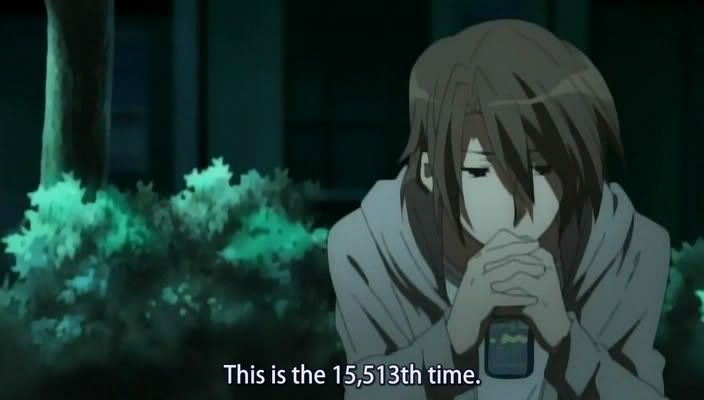 I think most of us Haruhi fans are now brooding over the insanity that is called Endless Eight -- seems that this time around, it's the 15,513th time
I think it will be too redundant to even discuss what happened in this episode because it is really essentially the same as what had happened on the previous three episodes. This episode is the fourth iteration of said "Endless Eight" episode and there seems to be no signs of the iterations stopping.
It was quite a good thing that I didn't close the video once I saw and confirmed that the episode was yet again Endless Eight, for in this episode -- there's something a little peculiar afoot.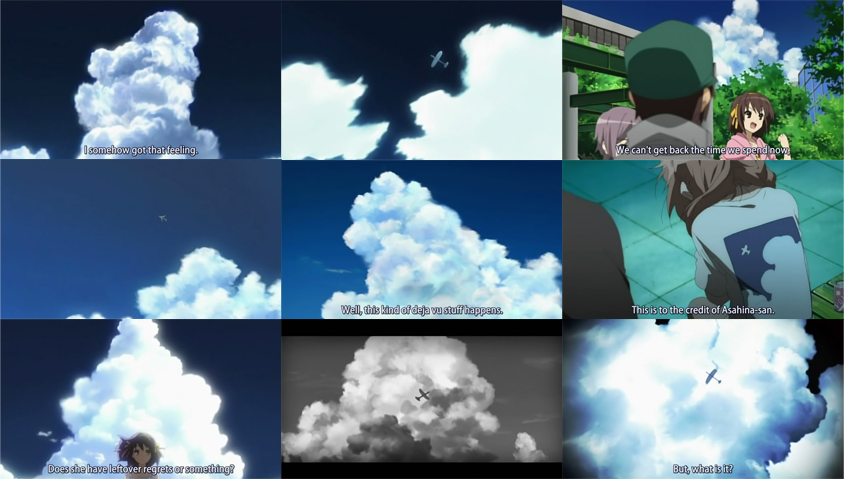 (click on photo for full view)
In this episode, there seems to be some unnecessary focus on planes and big fluffy clouds -- there were a lot of instances and most of the time, Kyon is spacing out when they are shown. This probably means something -- the question is what? I seriously wish that Kyon would finally figure something out in the next episode. Seriously -- even if it is a failed attempt, I would be thankful if Kyon actually did something rather than try to speak to Haruhi with his thoughts when she leaves the cafe on the 30th.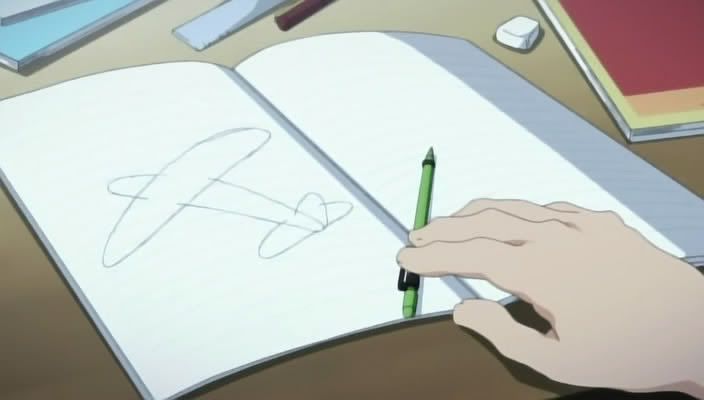 Kyon! PLEASE FOR THE LOVE OF ALL THAT IS GOOD, FIGURE SOMETHING OUT ALREADY!
One thing is for sure though, KyoAni's trolling the fans. =/