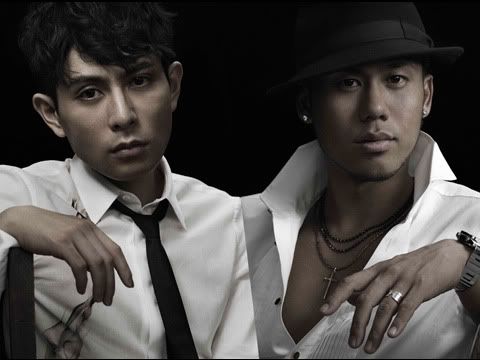 Artist of the Month:
Chemistry

I got acquainted with their music when I watched Toward the Terra and Antique Bakery. Their soulful and upbeat music captured by attention as I enjoyed listening to their songs.
The duo Chemistry is composed of Yoshikuni Douchin and Kaname Kawabata. They share the same fate as the west's David Cook and Kris Allen as they emerged as the winners of Asayan, an American-Idol patterned competition, which was organized by Sony Music Entertainment last 2000.
To date they have released 10 albums, latest of which is Winter of Love and 26 singles. Their latest single, entitled a Place for Us was released just this year, last February 18.
Below is the music video of my favorite song and of the ED songs of Toward the Terra, This Night.
It is in this video that Kaname Kawabata met his wife, Miki Takahasi. They got married last March 6, 2008.

I haven't actually followed their discography by heart but whenever I get to hear any of their songs, I enjoy listening to them. Their genre of music is one of my favorites. RnB is nice to listen to, not too loud but not too slow that I could fall asleep from them. I am sure that these two would go a long way since their albums and singles are always on the top of the Oricon charts. I will be expecting more from them in the near future :)