This is a very funny episode. Though there's a less screen time for Faldio :( , the rivalry between Ellet and Alicia is good enough to compensate. Alicia is desperately trying to hide the fact from Ellet, a war correspondent that Welkin is a carefree type of leader. Alicia has gone through a lot just to keep Welkin from the interview but the worst was when she was forced to enter the men's toilet just to stop the interview of Welkin!
Personally, I like people who are the same type as Welkin. They are able to create decisions that are carefully thought of in spite of situations that are stressful and depressing. People who are like Welkin are people who have high regard for people but at the same time, has high regard for results. For me, leaders who are of that type best fits the task.
Anyway......Squad 7 are full of crack! I never thought that these people have their own funny sides. When they are in fight, they appear to be so serious but deep inside they are funny people! I would love to see more of Squad 7's foolish selves as the series progress.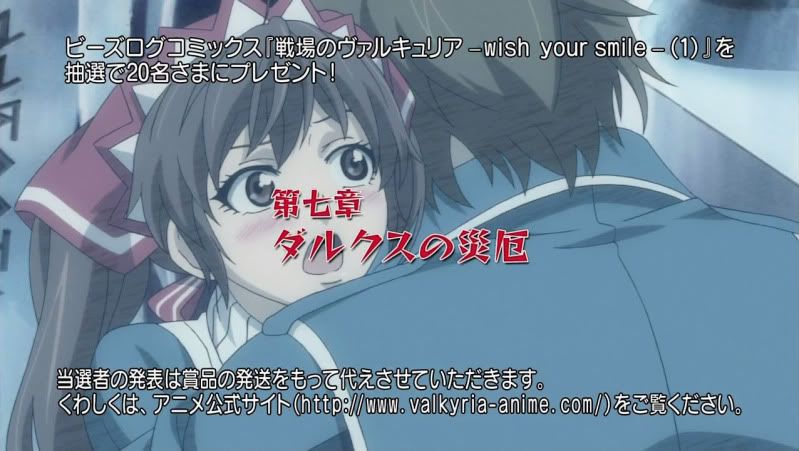 Hopefully, there will be more Faldio next episode! And what's this scene..is this Faldio hugging Alicia? Or is this Welkin?? I can't tell!!! Exciting!