The case this time is about a lady who is looking for the boy who saved her from an accident 3o years ago. The client, Shoudo Kurumi won from a lottery and would want to share a portion of his winning to his young savior. But because she got blind from the incident, she is having a hard time to find that person right now. And so that led her to employ the services of Mouri Kogoro. Actually, there are already to people who claimed that he is the person that she's looking for. It's Mouri's job now to identify who's who. The only clue that has was that the savior had a scar on his body because of the accident that happened.
At the same time, Takagi, Chiba, Inspector Megure and Superintendent Matsumoto are on the stakeout. Superintendent Matsumoto is looking for the person who gave his scar on his eye. It happened 20 years ago, when he was still an officer. After he had his eye injured, he was able to give a counter hit and injured his body, thus also having a scar. Now it's Mouri's job to find out who the culprit is and who the savior is.

So who are the suspects?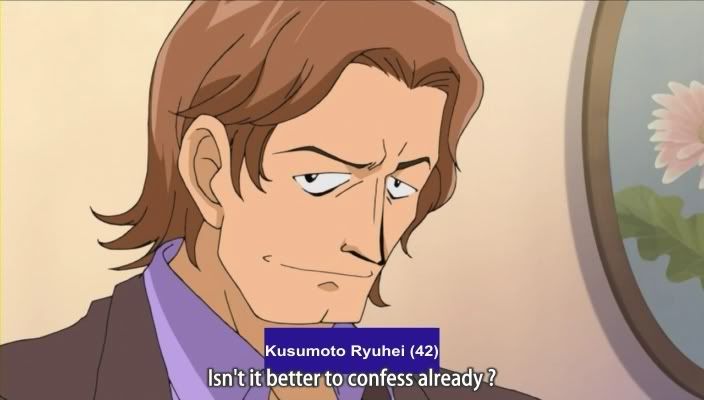 Kusumoto Ryuuhei (42 years old) - scar on the back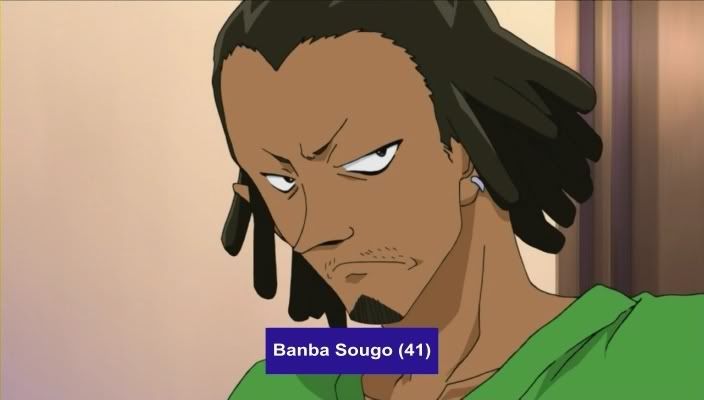 Banba Sougo (41 years old) - scar on the chest
Actually, there's also another person who has a a scar on the back. It's Shoudo's butler, Houya-san. That makes
3
scarred people in side the house.
Other clues about the savior:
He is a good person. When one time he had an excess of 100 yen as a change, he returned it.

The name is Gari-kun. It's the only name Shoudo remembers.
The person loves sushi and yakisoba, placing a mountain of pickled ginger on top.

Other clues about the person who gave Superintendent Matsumoto the scar:
The person kept on whistling a certain melody. What melody was it, Superintendent Matsumoto doesn't want to disclose it YET.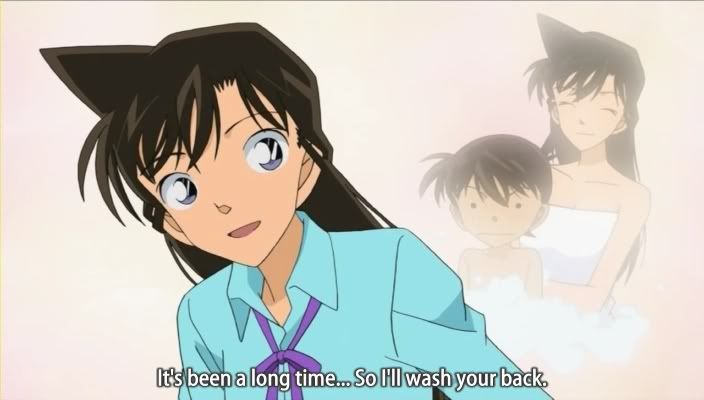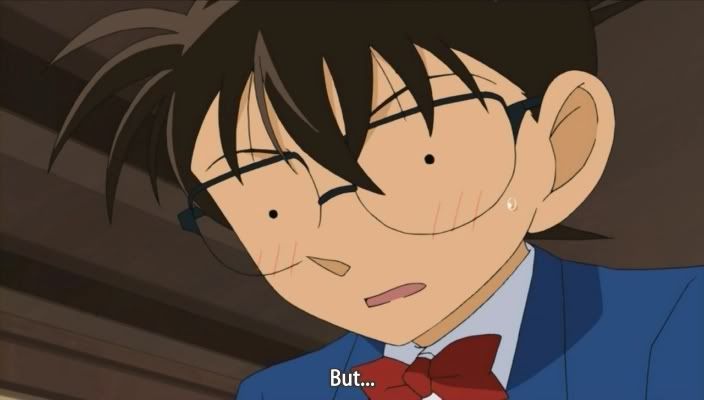 And oh, it is revealed in this episode that Conan had some chances of taking a bath with Ran! When Ran invited him to take a bath with her, Conan flushed so red and is too shy to take a bath with her. I swear, when Conan grows to be Shinichi again, this will be one of the many reasons why Ran will be so angry with him!!!! Hahaha.
I actually know this case because I have read the manga but I won't spoil people for now. It's a very interesting case that even though I know this one, I am getting excited to watch the next episodes. So just follow through my posts. 533 will be posted real soon.